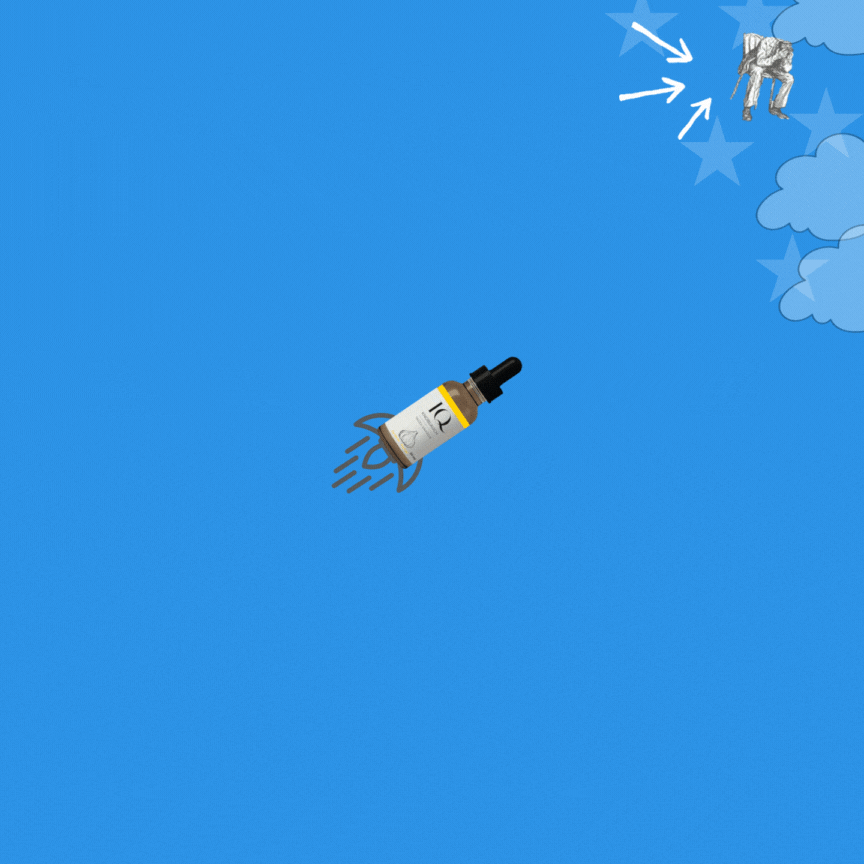 IQ DAY TINK© - The world's first practically water-soluble garlic oil with a special effect!
Restart energetic, effective and full of motivation! Experience the natural power of garlic in its most effective form. Due to the high bio-effectiveness, the valuable active ingredients of garlic (including allicin and germanium) can be absorbed up to 90% better and through the oral mucosa. The feedback from our customers (students, therapists, retirees, etc.) also confirms that the IQ-TINKs have a unique effect on mental performance and vitality, and that without indirect body odor. So ready for a positive change in your life? Order now and experience the difference!
Order €9 potency tester now with free shipping!
Our IQ garlic ENERGY-TINKs© now in the shop:
IQ-TINK Funktionsmischungen mit Sprühkopf (KB34):
IQ-TINK combo offers:
Vendor:

Regular price

Sale price

$58.00 USD

Unit price

per

Vendor:

Regular price

Sale price

$82.00 USD

Unit price

per

Vendor:

Regular price

$120.00 USD

Regular price

Sale price

$120.00 USD

Unit price

per
IQ-TINK family, partner & company offers
Video, 14 min - Einzigartige Infos von Christian Opitz zum Knoblauch und den auf Knoblauch basierenden UNDA Produkten Pura, Cardia. Kunde: Perau Apotheke
Lack of energy ADÈ! Thanks to the natural effects of garlic.
The IQ garlic energy tincture develops - according to the project participants www.IQKnoblauch.com - a variety of impressive effects!

Particularly possible effects of the IQ garlic energy tincture:

Think Better & Faster: The tincture can help increase mental clarity and improve thinking skills.
Noticeably more energy in everyday life: It can promote increased energy and vitality in everyday life.
No Indirect Body Odor: Unlike traditional garlic consumption, the tincture can help minimize unwanted body odor.
Cardiovascular (Blood Pressure) Aid: The tincture may have a supportive effect on the heart and circulation, including the regulation of blood pressure.
Better Immune System: It can boost immune function and improve the body's defenses.
Sleep Better (Brain Sync): The tincture may help promote a healthy sleep cycle and sync the brain.
Energetic protection (theme of energy vampires): It can provide energetic shielding and help protect against negative influences.
Better libido/potency, help with diabetes, Alzheimer's, depression, burnout, mental health problems, lack of energy of any kind: the tincture could have a variety of positive effects on physical and mental health, including support with various health challenges.
Goodbye lack of energy - parting doesn't hurt: The tincture could offer an energy boost and help to overcome a lack of energy.

Note: It is prudent to consider individual needs and health conditions, and seek professional medical advice where appropriate, before introducing any new supplements into the diet.

List and Studies: 90 minor, moderate, and major diseases where garlic can help, with links to studies
The healing effect of garlic has been known for thousands of years and has been scientifically proven in thousands of studies since the 1970s!

Garlic is far more than just a kitchen spice; it's a plethora of health benefits in one small bulb. Rich in allicin, organic germanium and quercetin, as well as a variety of minerals like magnesium, calcium and potassium, garlic is a true health powerhouse. These natural ingredients are known for their antioxidant, antibiotic and vasodilator properties. According to Tibetan tradition, a special garlic cure can even rejuvenate the vascular system by up to 16 years. This means that garlic has proven to be a versatile and effective remedy that goes far beyond its culinary use.
"From Austria to the World: The Remarkable Journey of the IQ Garlic Energy Tincture and Our Global Research Project"

Since discovering the benefits of garlic tincture in 2016, we've been passionate about sharing these discoveries with people and researchers worldwide. In 2022 we created IQ Garlic Energy Tincture, a product that has already delighted a global audience, with Austria remaining our main base. Our community also extends to countries like Germany, USA, Canada, Paraguay, Hungary, Spain, Bosnia and Switzerland. Under the auspices of our association "Valuable Garlic" we are conducting a research project investigating the health benefits and effectiveness of this special tincture. We have deliberately made the conditions of participation low-threshold in order to enable broad participation. More information about the ongoing activities and opportunities to participate can be found on our website at www.IQKnobauch.com in the research project section.
"How IQ-TINK.com changed the quality of life of an Alzheimer's patient and reduced the amount of care required by 95%?!"

The personal story of Anna Schwarz, the 91-year-old mother of IQ-TINK.com's founder, is more than moving - she is a shining example of the unstoppable power of persistence and the transformative power of natural healing. As her Alzheimer's disease progressed, her son looked for alternative treatments and discovered the revolutionary effects of IQ Garlic Energy Tincture. Amazingly, the maintenance time for his mother has been reduced by an impressive 95% thanks to the effective components of garlic. This amazing turnaround in Anna Schwarz' health is not only a success story for us at IQ-TINK.com, but also a strong incentive. She inspires us to intensively continue our research in the field of natural remedies to further explore the potential of garlic as a holistic health remedy and to develop products based on it.
"IQ-TINK.com is not only sustainable, innovative, collaborative, diverse and future-oriented - it is a guide to the future of health!"

IQ-TINK.com is more than just a health product; it is a transformative force that goes well beyond financial investments. Our unique Garlic Energy Tincture© is not only a powerful remedy for everyday health problems, but also an amazing tool for a more sustainable, brighter future. Thanks to the water-soluble formula, up to 90% improved nutrient absorption is made possible - and all without the unpleasant smell of garlic.
Tested by the Austrian Agency for Food Safety - AGES! Successful support of the project by state funding and experts!

The project is currently receiving highly qualified support from two funding projects from the state of Lower Austria and the Chamber of Commerce. The expertise of specialists in various fields contributes significantly to our success. In particular, the advice of a patent attorney is invaluable to us, especially in relation to issues related to branding and patent rights. We also called on the expertise of a food technology specialist to help us design the product and the label.

Tested by the Austrian Agency for Food Safety - AGES!

The quality of our commitment was also confirmed by the first AGES audit. We received extremely positive feedback on our tincture, which is characterized by a responsible production method and carefully selected composition. With a high alcohol content of 59% (microbiologically 100% clean!) and the avoidance of allergenic additives, we focus on safety and effectiveness. On April 18, 2023, the project recorded another milestone: We received positive feedback on the declaration check without any complaints. This confirms that our project has a solid foundation and that we can look to the future with optimism.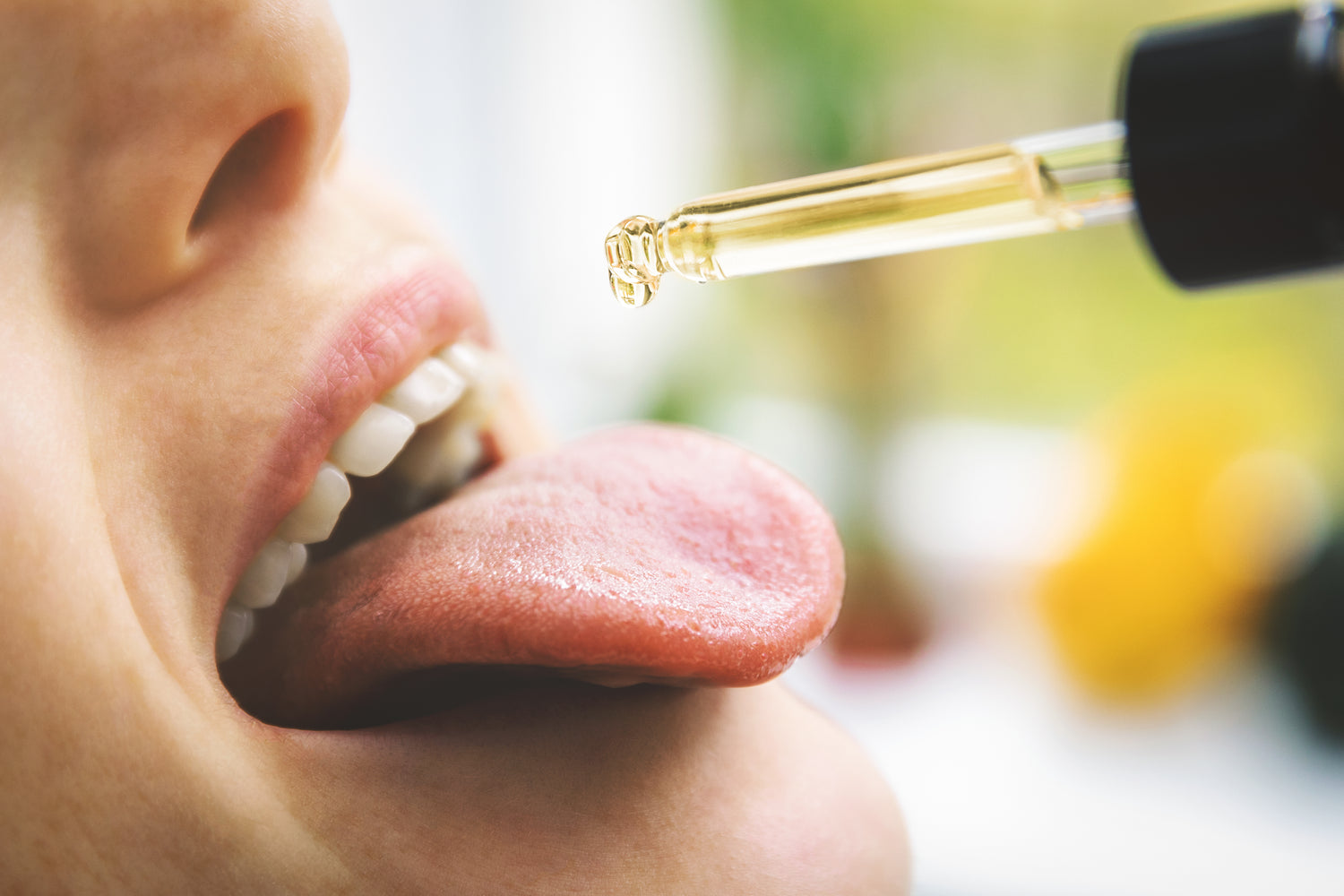 TICK RIGHT to START:
In contrast to conventional garlic products, IQ DAYS-TINK® enables the special active ingredients in garlic to be absorbed directly through the oral mucosa. Correct intake schedule for your IQ-ENERGY effect - the 3-15-5 method: THE FIRST 3 DAYS IN THE MORNING PUT AROUND 15 DROPS DIRECTLY ON THE TONGUE AND KEEP IN THE MOUTH FOR A FEW (3 TO 5) MINUTES (SALIFYING). Within a few days you will notice the effect and you can reduce the daily number of drops to a comfortable amount (e.g. 10 drops).
ORDER DAILY TINK NOW
Comeback of a miracle cure with the practically water-soluble garlic oil!
Thousands of years ago, people recognized the incredible healing power of garlic and used it to keep body and mind healthy. The tuber with the distinctive smell was already highly valued in ancient Egypt, in Tibet and by the ancient Romans and because of its universal ...
Continue reading
The IQ DAY TINK © is a Booster for vitality and brain and without indirect body odor!
Let food be medicine and medicine your food. Garlic has been known for its healing powers for as long as anyone can remember. It contains so many health-promoting active ingredients and minerals. Imagine being able to improve your health and well-being in an instant? And that without an unpleasant smell and difficult dosing. With the water-soluble IQ Garlic Energy Tincture, you can easily integrate the universal healing power of garlic into your everyday life....
Continue reading
Garlic is a universal natural remedy:
Garlic is a universal natural remedy: it has an antiseptic, antifungal and antibiotic effect. Garlic is rich in antioxidants, vitamins and minerals that are essential for good health. Among other things, it can strengthen the immune system, regulate blood pressure, strengthen heart energy and circulation, lower cholesterol levels, inhibit inflammation and protect blood vessels. It improves blood circulation and thus ensures a better supply of oxygen to our body...
Continue reading

The 5⭐️ feedback from our customers...
⭐️⭐️⭐️⭐️⭐️ Sandra K. (34): Hello dear team, I tried the drops and am totally convinced.
⭐️⭐️⭐️⭐️⭐️ Helga H. Doctor (55): feels very good, I only need a few drops, at least I'll give the tincture to my mother (88) now
⭐️⭐️⭐️⭐️⭐️ Jürgen U. Entrepreneur (50): Everyone should try this and experience for themselves what they have missed so far!
⭐️⭐️⭐️⭐️⭐️ Magdalena F. Filmmaker (59): I'm doing very well with it, my husband (Alzheimer) also reacts very positively...
⭐️⭐️⭐️⭐️⭐️ Marianne R. Kindergarten teacher (25): The drops are awesome!!!!
⭐️⭐️⭐️⭐️⭐️ Manuela G. (45): the drops are mega 👍🏻! Thanks for the tip!
⭐️⭐️⭐️⭐️⭐️ Rada P. self-employed (38): after taking the first drops I dance in the snow, then I dance on an ember after taking them longer ;)
⭐️⭐️⭐️⭐️⭐️ Kerstin H. Therapist (41): ...I actually think the treatment is great, the fact that there is no odor problem is great and I will definitely recommend it to my clients.
⭐️⭐️⭐️⭐️⭐️ Tim K. Künstler (34): ...that concentrated garlic can help so much. Thanks to all
⭐️⭐️⭐️⭐️⭐️ Frank K. Entrepreneur (40): ... thanks, the tincture completely changed my focus and also brought a little relaxation to it. The taste takes some getting used to, also a bit spicy, but decays... I recommend everyone to try this tincture
⭐️⭐️⭐️⭐️⭐️ Ralf M. Entrepreneur (52): ... now I've been looking for ways to solve the "energy shortage issue" for over 12 years. Now I found it!
⭐️⭐️⭐️⭐️⭐️ Gerald K. Entrepreneur (42): ... thanks for the IQ day tink, I've been taking it for two weeks now, I feel much better during the day, even the skin (inflammation) has become nicer and in the evening I can even sleep better now!
⭐️⭐️⭐️⭐️⭐️ Tom A. self-employed (35): that's how it works, very good product, I can just get into the so-called flow with it... work without thinking, energy for the whole day, if you need it, you can count on it, thanks
⭐️⭐️⭐️⭐️⭐️ Rudolf W. Therapist (65): thank you, great product, I will take it myself permanently!
⭐️⭐️⭐️⭐️⭐️ Gregor W. (39): Immediately after taking (10+10 IQ) 😇 sharper mind and feeling of cognitive boost in the upper room. Great taste!
⭐️⭐️⭐️⭐️⭐️ Markus H. (50): is for an acquaintance who is already taking the daily energy) His sugar is below 100 for the first time 👍
⭐️⭐️⭐️⭐️⭐️ Bernhard K. (42): Yes, of course I've already taken. I'm healthy but in the afternoon I stay fit and don't get tired, that's great after three days 🔝.
⭐️⭐️⭐️⭐️⭐️ Michi B. Hausfrau (59): It also helped my Alzheimer's mother, after three weeks she became noticeably clearer
⭐️⭐️⭐️⭐️⭐️ Jimmy U. Entrepreneur (38): awesome thing. I'll stand on the street with it right away and drip the tincture directly into people's mouths. Everyone needs to know that!
⭐️⭐️⭐️⭐️⭐️ Birgit R. Coach (35): finally I have a solution for my parents, otherwise only conventional medical solutions were possible, but they understand "garlic oil", the mother (68) confirmed to me after two days that she is really doing better, I too was running my days again... also thinking is faster...
⭐️⭐️⭐️⭐️⭐️ Robert U. Seller (45): after three days I really felt it, it takes the right dosage, energy all day and still a good night's sleep, great!
⭐️⭐️⭐️⭐️⭐️ Luzia H. Hausfrau (69): I'm doing great at the moment and for the first time in 20 years I don't have cold feet anymore, ie. finally sleeping without socks again, for me it's part of everyday life...
⭐️⭐️⭐️⭐️⭐️ Raffael K. Medienmacher (30): After a slight overdose for calibration, I have now found the perfect dosage, five drops a day is perfect!
⭐️⭐️⭐️⭐️⭐️ Tatjana R. Therapist (51): I have a prospective dementia patient who reacts very positively to it
⭐️⭐️⭐️⭐️⭐️ Gerd U. therapist (50): this thing can do something. There are very few substances that push the mitochondrion, we will include it in Alzheimer's, or in general any form of energy deficiency diseases
⭐️⭐️⭐️⭐️⭐️ Wolfgang H. Apotheker (50): I will now also offer the IQ Garlic Energy Tinctures directly to my customers in the pharmacy...
⭐️⭐️⭐️⭐️⭐️ Hannes H. Pensioner (65): I'm really doing much better, I have more energy again and can come up with something new for everyday life...
⭐️⭐️⭐️⭐️⭐️ Gerti S. Pensioner (60): I feel very good, I put the drops on my skin (crook of arm)
⭐️⭐️⭐️⭐️⭐️ Franz F. Entrepreneur (50): ...my wife feels like a Duracell rabbit and mixes it with essential oil (peppermint).
⭐️⭐️⭐️⭐️⭐️ Dagmar K. self-employed (62): I had more energy on the first day and yesterday I was active until 11 p.m. The info is now coming to my friends too!
and much more...
Write us your ⭐️ star rating to office@IQ-TINK.com and receive the latest news via our e-mail newsletter. We look forward to your participation in the Telegram CHAT of the IQ garlic ambassadors © at https://t.me/+QjmPS6KQltc2OWI0
ORDER DAILY TINK NOW